T.Q.C.(Total Quality Control) Management System
PDCA (plan–do–check–act ) is adopted during the execution process.
It is an iterative four-step management method used in Just Star for the control and continuous improvement of processes and products.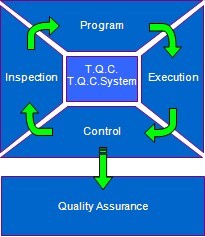 On-site engineers to protect our customers' interests.

Raw materials must meet quality standards.

Ensure to meet customer's technical specifications and quality standards.

Prevent patent or design infringements.
Above all, we understand the vital importance of total quality and international reputations.
2002-2017 © Copyright JUST STAR INDUSTRIAL CO.,LIMITED All rights reserved. Tel: +86-769-89367237